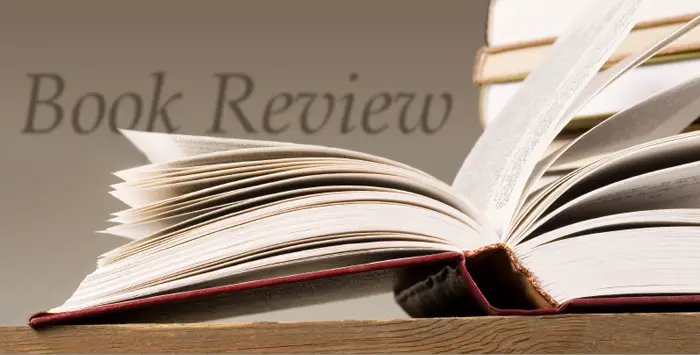 Creating a buzz for your self-published novel can be a tricky business. After all, not every writer has one hundred thousand Twitter followers, a thriving GoodReads community or a Facebook page filled with Likes. For first-time authors who are yet to establish themselves in the literary world, other options have to be considered to create pre-release publicity for their novel.
Purchasing pre-release reviews has become an extremely popular option for authors from both the traditional and indie publishing worlds. Obtaining reviews from respected authors, websites and companies is what every author wants, as a positive endorsement from a legitimate source leads to more book sales. It also gives the potential reader a sense of confidence that the book they are going to purchase is going to worth their time and money. The general feeling when seeing a good review from a respected source is: "Well, if they say it's good, it probably is".
What Services are Available for Pre-Release Reviews?
If you've put together a budget for marketing and other paid services that will help you to generate more buzz and sales for your novel, you should definitely consider at least one of the following pre-release review services:
Kirkus Reviews
Costing $425 for the standard 7-9 week delivery or $575 for the express option that cuts the waiting time to 4-6 weeks, the Kirkus review is a well-respected but expensive option. However, if you have the budget available, a review with Kirkus will put your book in front of a huge online audience, including distribution across the likes of Google, B&N, Ingram, Baker & Taylor and more.
If the book generates enough publicity, it could also appear in the Kirkus magazine, which is read by librarians, booksellers, publishers, agents, journalists and entertainment executives. The Kirkus newsletter alone is distributed to more than 50,000 people, so for sheer reach and opportunity, Kirkus should definitely be considered.
Publishers Weekly
PW Select is a weekly newsletter and publication that includes self-publishing news, reviews, opinion and insights into the industry, and is read by thousands of book readers, authors, industry professionals, agents and more. By signing up to the PW Select program, you will be paying out $149 for an announcement listing of your novel in Publishers Weekly, both online and print versions, and as every book listed in PW Select is automatically eligible for a review from Publishers Weekly, there is a chance that your book could be reviewed and featured in PW.
Blue Ink Review
Blue Ink reviews are another costly option ($395 for 7-9 weeks or $495 for 4-5 weeks – with a $19.95 handling charge for PDF upload) but again, the pros far outweigh the price, and if you have the budget, a review with Blue Ink will get you in front of thousands of book readers and industry professionals. If you read through the authors services page on their website, you can see what you will get for your cash, including a professionally written review that you can use for marketing materials and much more.
The Advantages of Paid Reviews over Free Reviews
There are a number of free ways for authors to get pre-release reviews of their novels. You can sign up to the GoodReads Author Program and use the Giveaways service to generate some pre-launch buzz for the novel. Any good reviews are going to help you sell more books, so generating as many reviews as possible is definitely the way to go.
You should never consider paid services as an alternative to getting reviews, the paid reviews are just more likely to make an impact, simply because they come from a widely read and respected source that people who love books know. Word of mouth from the average reader will not have the same impact, but are still extremely important to the overall impact that your book will make in the marketplace, especially if the reviews are consistently high (or low).
The main advantage of the paid review services over the free options is the sheer number of people that are going to see them. Reviews on blogs that receive only a small amount of traffic are helpful but not going to generate the same buzz that a review of Blue Ink or Publishers Weekly is going to generate, and continue to generate for a long time.
For more ways on how to obtain both free and paid reviews for your novel, check out Joel Friedlander's guide on Writer's Digest.
Conclusion
There are some self-publishing authors who will have a much larger budget at their disposal and therefore it is easier for them to avail themselves to these services. Authors who don't have the budget to pay out for the likes of the PW Select or Blue Ink review services can focus on smaller budget options such as Lulu's Helix Review – which isn't a review per se but can have a huge effect on the marketing strategy of your novel by pointing out similar books and authors in your genre and giving constructive feedback on the way you have written your novel.
With the exception of budget, there is nothing to hold you back from using the likes of PW Select and Blue Ink except for fear of receiving a negative review. These services are built to help writers, but they have to be honest and constructive, so unless you are 100% confident that the writing and editing is tip top and the book is ready for the marketplace, and you are willing to put the novel up against anything, hold back until you are ready.
At the end of the day, the pre-release review services are there to give your novel the best possible start, but it all comes down to the writing. If it's good enough, your pre-release reviews will be solid and stand to be a fantastic marketing tool for your novel. Most of the services that offer pre-release reviews have hundreds of thousands of viewers and interested readers coming by, and it is just too good an opportunity to miss, so long as you have a thick skin and a sizeable budget.